… Lord of the Rings stars Sean Bean, Viggo Mortensen, and Dominic Monaghan reflect on the iconic trilogy
"It's always the people, right? That memory abides."
BY GABRIELLA GEISINGER19 DEC 2021
The Lord of the Rings: The Fellowship of the Ring turns twenty this year, so when we had the chance to speak to some of the Fellowship themselves, we couldn't miss the opportunity to ask some questions about the ironic trilogy.
Digital Spy spoke to Viggo Mortensen aka Aragorn, Dominic Monaghan (Merry), and Sean Bean (Boromir), and all were as effusive as you could imagine talking about The Lord of the Rings.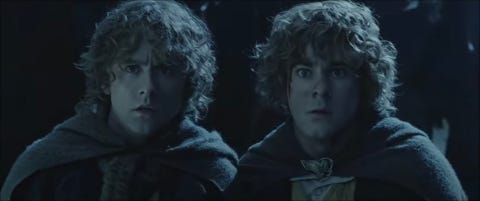 NEW LINE CINEMA
Beginning at the beginning
Dominic Monaghan: The first day on set was the four hobbits. I think Peter Jackson made a very specific choice to start the film with the four hobbits, and then introduce the characters around them. So we did probably a good three or four weeks – myself, Elijah [Wood], Sean [Bean] and Billy [Boyd] – and then he would introduce Ian McKellen and Viggo [Mortensen] and John [Rhys] and Orlando [Bloom] and the rest of the Fellowship gradually.
So the first day, we were falling down the hill, after being chased by Farmer Maggot, and then kind of getting up, and being a little disorientated, and Frodo realising that we've unfortunately found ourselves on the road, and he's been very specifically told by Gandalf to not be on the road.
So then he tells us that we need to get off the road. We don't realise the danger. Suddenly the Black Rider shows up. We all realise we're in some element of peril. We throw the bag of mushrooms, and run off in the other direction.
And I think that was the end of day one.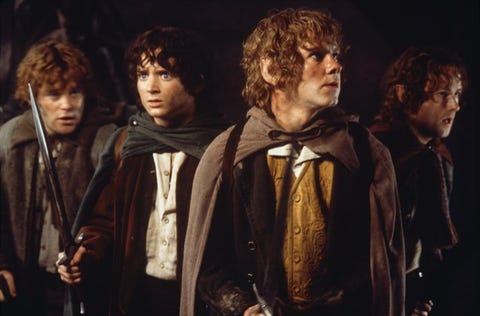 NEW LINE PRODUCTIONS
Living up to the legacy
Sean Bean: It was just such a wonderful experience to be part of something that, you know, I'd read as a teenager, and I read it quite thoroughly. And that was it. I put the book down. And then to be asked to play the part of Boromir – all the characters are kind of set in stone now. They're kind of legendary. To do that was such a great thing to be able to do. I never thought it would take off as it did, you know? We weren't aware of what they were doing with all the other units, and how they were putting it all together.
DM: We definitely had a moment. We had a huddle – myself, Billy, Elijah, Sean and Peter Jackson all had a huddle. We all kind of came around each other, and put our arms on each other, and said, "OK, here we go. This is it." We knew that two years from now, we were going to still be doing the same thing. "So let's start as we mean to go on."
The feet and the hair and the makeup, it got to a point where it ended up taking maybe two hours maximum to get it all done, but on day one, it was probably closer to four hours, because people weren't up to speed yet.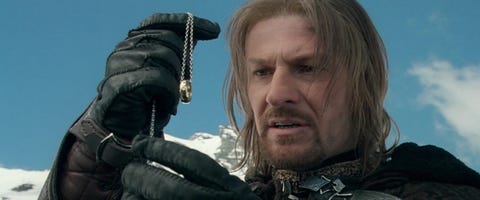 NEW LINE CINEMA
We spent so long in feet. So long in hair and makeup that I think we were all just desperate to get to set, and actually do something. Because by the time we rolled camera, it was probably closer to 11 o'clock in the morning. Whereas normally you start rolling at 9 – you know, 8:30, 9 in the morning.
It was amazing. A day that I'll never forget. And something that hopefully at some point in the future I'll be able to tell my grandchildren about, you know?
Viggo Mortensen: I'm honoured to have been part of that process. We never knew it would be that way, that it would have such an impact globally. It was great, and it obviously gave me lots of opportunities. The others who worked on the movie, too. I would probably have never gotten a chance to make a movie with David Cronenberg, you know – who knows? A lot of good things came from it.
You know, people ask me that often: "Are you tired of people asking you questions or making comments about it?" No. It was a great experience, and I'm grateful for it. So of course not.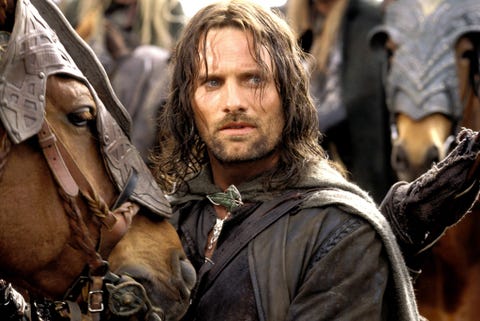 A true fellowship
SB: But it was just getting to know everybody and the crew, with all the hobbits and… you know. It was something we were all doing together at the same time, and we all just loved it. It was unusual, in a sense, yeah. Peter was a great pal.
DM: Elijah was wrapping on the same day as me. So then I walked over to a different set, and I watched Elijah wrap. And then Christopher Lee wrapped on the same day as me. And then we all had a big party. We drank some whiskey and had a party.
It was pretty good. Having a whiskey with Christopher Lee is always a great way to finish.
[Lee] was extraordinary as a human, both on and off camera. And as a 23-year-old, young kid, to think that I was working with someone like that – I really didn't put it into context.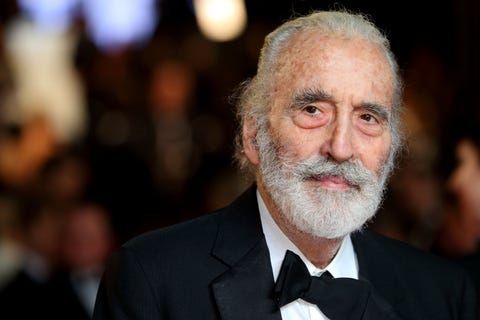 But then the more and more I read about his life, and the more time I spent with him… you know, he would sit with us, and tell us stories about Marilyn Monroe, and Errol Flynn, and Charlie Chaplin.
I was always in awe of Ian Holm because he was just such an extraordinary actor. I mean, they all are. Ian McKellen, Christopher Lee, Elijah, Andy Serkis, Viggo. You could go on, you know? They're all extraordinary actors. That's the reason why they were lucky enough to be involved in that project.
There's something so magical about Ian Holm. He was so kind and so sensitive, and such a great performer. He's one of Peter Jackson's real heroes. And I was in awe of him. In those initial couple of meetings with him, he was so sweet to us all. I think I was probably more starstruck and more affected by being around Ian Holm than anybody else.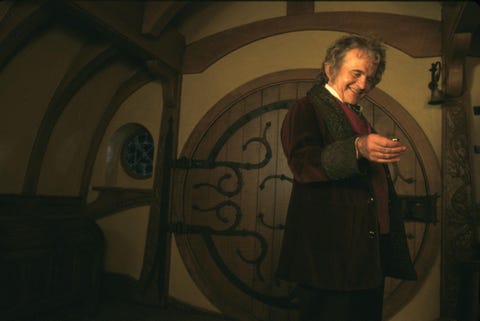 MOVIESTORE/SHUTTERSTOCK
The cherished memories
VM: Well, acting-wise, I really enjoyed working with Sean Bean, and having that contact. You know, when Boromir is dying. That was a complex scene to do together, and I really enjoyed that. But I enjoyed everything I did with him.
In general, though, the most memorable thing was the day-to-day problem-solving ability of Peter Jackson and his team. It was extraordinary – with a crew that hadn't ever had an experience like that on a movie of that scale. Many of them, hundreds of them, New Zealanders mostly, had not really done much work in movies or even TV, some none at all.
And how that grew and grew, and how he, together with people, there was no problem they couldn't solve – big ones, little ones – on a daily basis. It was extraordinary. It was like a wild and woolly, amazing film school to be part of, just to watch that, and be part of it.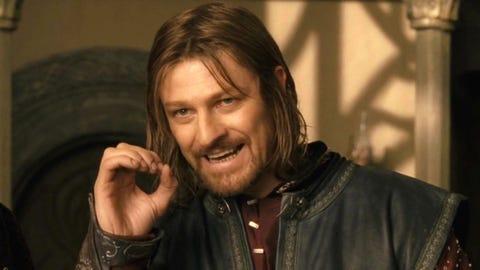 NEW LINE CINEMA
SB: Wow, there's so many. I mean, the one that stayed with me was when Viggo was surfing at the weekend. He certainly lost his board, and he ended up rocking up, with a massive shiner.
It was just the time there. It was the fact that we were all on an island on the other side of the world, and we were all allowed to do our own thing. Peter Jackson had, you know, all the time in the world it seems now to be able to do this without any interference. I think Peter quite enjoyed that.
DM: Well, it's always the people, right? That memory abides. I saw Billy yesterday. We were on the phone with Sean and Elijah at the start of this week. I was exchanging poems with Viggo over the weekend. Peter Jackson and his wife and his writer, Phillipa Boyens, were in touch with me over the weekend as well. We're all in a constant narrative. I'm seeing Liv next week, you know?
So the things that you take with you that have a lasting staying power are usually the interactions and the relationships with humans. And on a film job, if you're lucky enough to make one friend, then you're very fortunate.
On Lord of the Rings, because of the time that we spent with each other, and what the project meant to us all, and ultimately what it meant to everyone else that watched the film, we've got these extremely loyal friendships. So I think that that really is the abiding memory.